| | | |
| --- | --- | --- |
| | Network Operations Center | |
| | | |
Anti-static Raised Floor
| | | |
| --- | --- | --- |
| | Copyright 2007, All Rights Reserved, Viazanko Construction Services, LLC | |
| | | |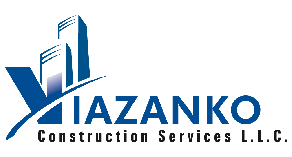 Viazanko Construction Services L.L.C. is a commercial construction contractor specializing in construction services for the Telecommunication and Information System industries.
Viazanko Construction Services is fully licensed and insured. Our teams of highly skilled Project Managers, Field Supervisors and Administrative personnel along with well qualified Subcontractors have built a reputation for well structured, safe and efficient work sites.
Viazanko Construction Services is built around our core values and beliefs. These are a reflection of our history and the drivers of our future. Our values represent our culture and our culture is key to our success.
We believe a simple recipe for success is to have and follow a solid philosophy. Viazanko Construction Services' philosophy for each project is this--learn customer's needs, present solutions, show tangible methods to support solutions, develop workable timetables and then perform. Holding to this philosophy Viazanko Construction Services has been able to provide over 30 years of quality service to their customers. A phrase that will be seen throughout our organization is "Quality Always Wins" and we truly believe that, both for us and our customers.
Established in 1975, Team Viazanko has delivered high quality, high value, on-time construction management services to their customers for over 30 years.