Copyright 2007, All Rights Reserved, Viazanko Construction Services, LLC
Fully licensed and insured, our Team of Project Managers, Field Supervisors and Administrative Personnel along with our experienced, well qualified subcontractors has a reputation of integrity, quality of workmanship and well structured, safe work sites.
Viazanko Construction Services is a member of the Building Trades Association and is pledged to observe the highest ethical standards of business practice as set forth by this association.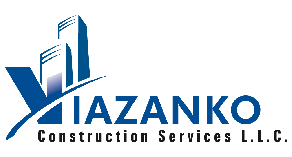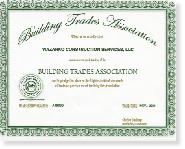 Integrity
Honest relationships and trust are essential for long-term business success. Integrity must not be compromised. We deal fairly in all of our business relations
Customers
Customers are the essence of our business. We work to satisfy our customers' requirements and anticipate their expectations. To succeed, we must work with our customers to insure complete satisfaction with the final product.
Efficiency
Efficiency means the difference between success and failure. We will relentlessly pursue a more efficient way to do everything we undertake, never compromising safety or quality of the project.
Change
We welcome change for the opportunities it offers. Change enables us to broaden our perspective and to realize greater rewards from an increased scope of work.