Copyright 2007, All Rights Reserved, Viazanko Construction Services, LLC
A successful team is made up of people with unique talents and skills. We understand that people are our company's most valuable resource. Our employees are valued for their immense power of innovation, imagination, skills and a desire to accomplish something significant. Working together as a team enables all of us to realize our full potential.
Teams succeed when they are pushed to better themselves that is why Viazanko Construction Services embraces an entrepreneurial spirit. We have a corporate culture that values originality, invention and creativity.
Professional Associations
Building Trades Association
Michigan Deputy Sheriff's Association
Michigan Professional Fire Fighters Association
Construction Association of Michigan
Detroit Chamber of Commerce
Michigan Chamber of Commerce
CAM-Tech
Built on Safety
Click Safety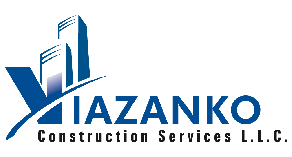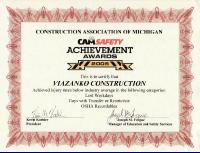 Protecting our most valuable resource is of the utmost importance therefore, safety is a top priority with Viazanko Construction Services. We understand the dangers that are encountered daily in the construction industry and take a proactive approach to train our employees to be able to avoid senseless accidents and injuries. We have invested in numerous safety programs such as: OSHA 30 hr, fall protection, first aid & CPR along with ongoing safety topic training. We provide our employees with all the available safety equipment allowing them to perform their jobs safely. Going home to their families every night is as important to us as it is to them.